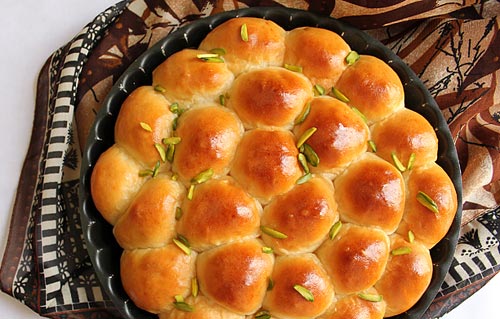 From Wikipedia:
Buns are usually made using flour, sugar, milk, yeast, and butter. Some varieties are topped with an icing and sometimes filled with jam.
Slice of Bread can be served as-is, or slightly toasted.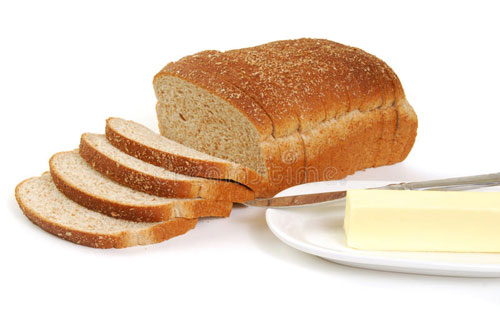 Slice of bread can be served with butter, jam, and cream cheese.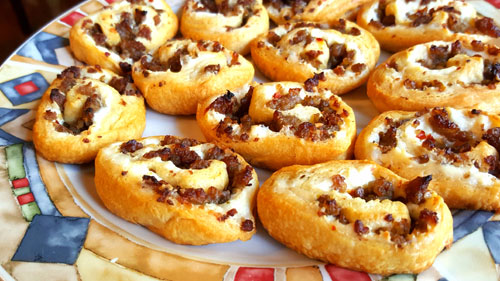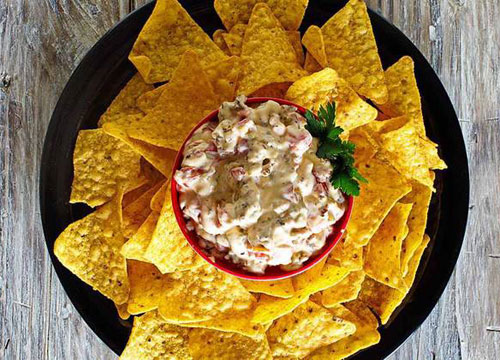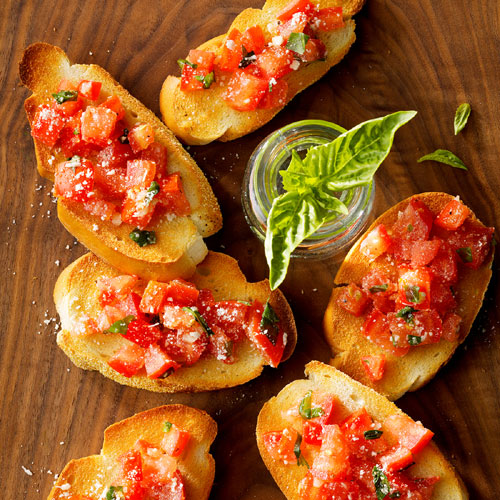 Toasted bread, chips and crackers can be served with different types of dips (spinach dips, garlic & herb dips, veggie dips, artichoke dips, broccoli dips, eggplant dips, red pepper dips, tomato dips, dill dips, salmon & shrimp dips, hummus, meat, sausage & cheese dips).